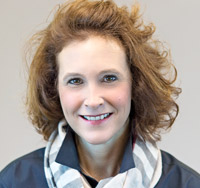 Here at Executive Elements, we like to feature fantastic women we think you should know. Some of these women are clients, some are friends, some are women we've only just met. But they all have this in common: they are dynamic, interesting women who have agreed to share with us their insights and secrets to success.
My Name:
Erin Flynn
 
My Current Job/Company:
Senior Vice President, Development/External Relations
Children's Hunger Alliance
 
My Birthday:
January 11th
 
My Work:
There are 680,000 children in Ohio who do not know where their next meal is coming from. When children go without consistent access to healthy food, it erodes the foundation of our future workforce and civic vitality. These children deserve better and we need to lower this number. I am responsible for the statewide vision and strategic direction for all fundraising and media/PR components of our Agency. For every dollar raised, our Agency helps provide three meals for children without access.
 
My Passion:
My faith, my family and friends, and my love of tennis. 
 
My Family:
Jordan (Awesome Son, Senior at Ole Miss and member of the Ole Miss football team. Go Rebels!), Deuce (Amazing Rescue Pit Bull – 2yrs old), and Percibella (Cute but Snarky Cat who is not a fan of Deuce – 15yrs old).
 
My Hero or Heroes:
Anyone who breaks the cycle of poverty, abuse and dysfunction, and builds a quality life for themselves with a commitment to helping others.
                                                                       
My Escape:
Playing tennis! Weekly clinics, team practices and matches keep my stress level down and my heart rate up! My teammates are the best. 
 
My Pet Peeve:
Bad spelling and grammar. 
 
My Indulgence:
Wine and college football.
                                                                
My Roots:
Strong, traditional, Irish family values.
 
My Future:
The sky is the limit.
 
My Favorite Quote:
"When you know better, do better" (Maya Angelou)
 
My Accessory:
Scarves in every color and pattern.
 
My advice to Young Women:
Don't be afraid to ask questions. Seek out older, wiser women for good, sound advice – they have it and want to share it!
 
How I Balance it All:
Stay organized, make lists and check in daily with friends and family. They keep you grounded.