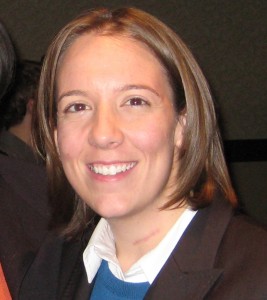 by Megan Kilgore
The word "team" can elicit a wide range of responses; some people thrive on human collaboration and ping-ponging ideas, while others shudder at the thought of time spent in groups.  Many companies, however, advocate teamwork.  And they should.  Team collaboration can produce quick work by allowing multiple voices at the table, each representing their unit's respective needs, resulting in jointly agreed upon decisions or actions.  In highly successful teams, both individual performance and company performance can be elevated.
Not all teams are the same, however.  As a leader, it's important to recognize what type of team you need.  I like to focus on three types of human collaboration:  workgroups, teams, and virtuoso teams.  None are necessarily more important than the other, but they do each provide their own unique set of pros and cons.
Workgroups are the most basic form.  They're what we're most familiar with in the course of daily business.  Workgroups will typically have one evident leader; there will be standard, perhaps long-term, meetings with discussion, decisions, and action plans.  Have you been asked to serve on an advisory committee?  Chances are that was a workgroup.  Many governmental councils or company committees can be considered workgroups.  What separates them from the other levels is their focus on individualistic work production.  Individuals will be primarily focused on meeting their own goals and will fail to consider the overall picture of the corporation or enhance the work production of others outside of their own unit.  Workgroups are often composed of individuals who are simply available versus those who may be best for the job.
To elevate to team status, a group must begin to produce collaborative and mutually beneficial work products.  Group members, many of whom will be specially picked to fulfill certain roles, will begin listening to one another.  Success is not measured by individual gains, but rather group members will recognize their role in supporting the total company.  There will be blurred leadership roles as many strong and talented voices will want to assist in guiding the team towards its goals.  The tone and feel to the meetings should also be enhanced; unlike rudimentary workgroups, teams will begin to synthesize and lively, but respectful, discussions will result.  Teams will naturally limit themselves to goal execution and will not look towards new ventures.
Virtuoso teams are a special kind of group ideally convened to tackle big challenges.  Unlike teams, they look beyond simple goal execution and search for one-of-a-kind ideas with big results.  The term, coined by well-known business scholars Bill Fischer and Andy Boynton, describes a team comprised of elite experts, all of whom bring high levels of experience, ambition, intensity, and fast-paced ideas to the table.  The difference between virtuoso teams and the others is that of timing, group composition, and personality.  Virtuoso teams are best utilized for short, term-limited projects as the amount of energy and focus required by the team can quickly result in burnout. Group members are chosen because they're the best in their fields and their combination of pride, skill, and desire make them willing to take on a large challenge. Because of this, the group personality is often conflicting, given the amount of talent and ego in the room, but such outspoken opinions will quickly morph into a single-minded focus as team members begin to sync around the goal and share identity.  Results will often be extraordinary.
As leaders, consider the talents each type of group offers to your organization's needs.  For tasks focused on reviewing an entity's budget, a workgroup may be best.  Want to determine how best to launch a new digital media division?  A team is likely the best solution.  But if you need to accomplish enormous goals and transcend your industry's "normal," a virtuoso team is the way to go.
Megan is the Assistant City Auditor for the City of Columbus. Learn more about Megan by visiting her Woman of the Week profile!