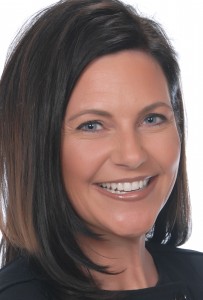 Columbus, Ohio, my hometown, was recently named Forbes Magazine's best places to live for working mothers. The criteria included critical things like higher salaries for women, shorter commute times, the number of women owned businesses, among other things. You can read the entire article here.
I feel very fortunate to live in a city that boasts a culture that embraces and supports work-life balance and I, for one, have benefited from Columbus' attributes.
But, at the end of the day, what matters most is your attitude and the steps you take to make working and parenting work for you. No matter what city you live in, here are five keys to success as a working mom.
1. Figure out a system for meals. This is one of the biggest stress points for
all moms, working or not. Plan ahead, freeze things, order take out once a week – whatever you need to do to remove some of the pressure of feeding your family.
2. Get someone to help you clean the house. Even if it's only once a
month, try getting some help. If you have someone already, you know what a blessing it is. If you don't, you are going to be surprised how much stress it can remove.
3. Make time for you. Oh, boy. This one is hard. You're probably the last one you take care of and you get the leftover energy and focus. First, work out regularly and make it a priority. Then, on top of that, find an hour or two of completely "you" time each week. Read a book, go for a massage, just relax, alone.

4. Don't let being a mom interfere with being a good employee. When you're at work, you need to work. Being a working mom doesn't give you special privileges at work; you still need to get the job done on time and done well. However, if you make sure to deliver on your work commitments consistently and reliably, when you do find yourself needing to leave early or a little extra time on a project, you've built enough credibility that it won't be an issue to your boss or your colleagues.

5. Find an after school solution for kid pick-up/homework. Again, this is a really important item and one that will create an enormous amount of stress if not
addressed. After school programs, shared baby sitters and more can help reduce anxiety over after school time.
Being a working mom isn't easy. Here's to all of you out there juggling career and family and here's to cities like Columbus that are making things a little easier for us.