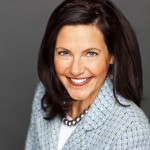 I am addicted to positive thoughts, positive people and positive momentum. Simply said, I am a big fan of optimism. If you follow my blog, my Facebook updates or my comments, you know this to be true! I love inspirational quotes, motivational thoughts and all around positive people. This is what really fills my tank. My closest friends, very positive! When I have struggled at work or had challenges in life, it's when I have been surrounded by too many negative people. It's just not a good fit for me. And, if you are not the "cheery" type, I am probably not your cup of tea.
Recently, while visiting an old colleague, I was admiring her wall art. She had quotes around her home that described her personality. I loved it and I quickly went back home to find some appropriate messages for my walls – some inspiration, some positive-ness to surround us! My always-supportive husband rolled his eyes and asked, "isn't your attitude enough already?" But I went on with my plan!
For Baby Connor's room, I posted a quote from Winnie the Pooh: "Sometimes the smallest things take up the most room in your heart." Perfect!
For our living room: "The secret to having it all is knowing that you already do." Even more perfect!
When it came to choosing a quote for my daughter, my fabulous 5-year-old, I was suddenly overwhelmed. I felt that everything I wanted her to believe, dream, feel and live, I wanted on her walls.
Where would I start? How many messages could I possibly find? How small could I get the font? I want her to be strong and daring. I want her to believe in herself. I want her to be smart and giving. I want her to always be a lady but also be confident. I want her to be kind, above all else. Somehow, I want these messages on the wall to sink in every single night when she lies in bed. Mostly, I don't want her to be fearful of anything or anyone.
Suddenly I realized….she can't read yet! Was this message a reminder for her or for me? I chuckled to myself when I found the perfect one. I think I chose one that transcends time; whether she is 5….or she is 40:
YOU ARE STRONGER THAN YOU SEEM, BRAVER THAN YOU BELIEVE, AND SMARTER THAN YOU THINK.
P.S. And, you live in a house full of optimism and love!