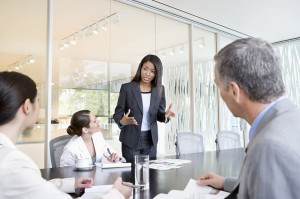 One of the most important things you can do for your female leaders – either emerging leaders or those at the top – is to encourage them to become better salespeople. You need to help them be better at selling themselves, their ideas, their people and the company as a whole.
Many of your key employees are probably already pretty good at this, whether they know it or not. Otherwise they wouldn't be where they are. And some may need a lot of coaching in this area.
But regardless of their comfort level and their ability to sell, they can always improve. And continuous learning and improvement is an earmark of successful, effective executives, isn't it?
Brian Tracy offers some terrific advice in his blog post, Three Keys to Continuous Learning in Selling.
This is a terrific read that will give you some ideas about how to coach your high performers to continue their upward mobility.
One of my favorite lines from this post is, "You cannot get more or better results by simply working harder to apply your present abilities."
What did you find particularly interesting about this article? Please share!