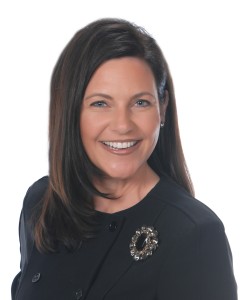 Today's post is something you can share with your emerging and existing leaders to encourage them to take their community involvement a step further and engage in a non-profit board of directors. Come to think of it, as a leader yourself, you should consider this route as well. What are you waiting for?
For both experienced leaders and up and comers, it's important to get involved in your local community. Non profit board involvement has numerous benefits. In fact, being part of a non-profit organization can be one of the most rewarding leadership experiences you can ever gain.
But many people shy away from this type of service. Here are the top three excuses I hear from leaders.

1. Who would want me? I'm not qualified.
Quit discounting your abilities, no matter how old or young you are! What a board of directors needs is your genuine interest and your time. They need you to be present and make a positive difference. And they need the many skills and talents you may not even realize you possess.
2. How would I ever fit it into my schedule? I'm too busy.
Yep, so is everybody else I know. Here's one way to fit it in: think about where you already are in life and consider organizations that fall within your areas of interest. If you have kids, consider non-profits that involve children. There's no better way to maximize your time and interests.
3. Where would I even start? What would I do?
Research. Find out the non-profits and organizations that interest you. Volunteer with them to make sure you like their mission and how they operate. Spend time getting to know their leaders. And, when you are ready, let their Executive Director know you are interested.
Above all else, make sure you find an organization whose mission aligns with your passion. You need to learn, live and love the message of the non-profit you are supporting. It needs to fit into your life perfectly. We are all way too busy these days to spend time furthering a mission or message that we don't understand or have to force ourselves to get excited about! Whatever you are supporting needs to come from the heart.
If you love books, how about getting involved in your local library? On the flip side, if you're not a pet lover, the humane society is probably not the right fit for you. Consider your Local Chamber of Commerce. Want to get more involved with your church in a meaningful way? Find a committee or board position.
We need more women leaders at the top of organizations, starting their own businesses and serving on both non-profit and for-profit boards. The only way we can increase our numbers in those arenas is to stop making excuses and just do it.
Take the plunge, serve as an example and others will follow!