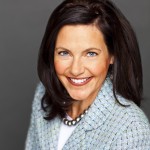 Life is busy and it isn't slowing down anytime soon! As women, we get the luxury of balancing it all and doing it gracefully…..in heels! There are so many challenges to time management, I could write about this topic every week and not run out of ideas. I've condensed my top 10 tips into a list for you. I'd love to hear yours as well!
Top 10 Tips on Time Management for Busy Ladies:
1. Start Sunday. Look at your schedule and get organized on Sunday night, otherwise you'll be a wreck on Monday morning.
2. Thinking Time. Set aside specific time to think. Otherwise, everything in your life is reactionary and nothing is thoughtful.
3. Prioritize Family. Schedule time with your family and consider it as important (actually more important) than keeping any work-related appointment. And do not work during family time. It's not fair to your family. Put another way, would you take personal calls and draw pictures with your kids during a work meeting?
4. Disciplined Meetings. Start on Time. Stop on Time. It sounds simple but it can be difficult. Try practicing it for one week, though, and you will see a huge difference.
5. Plan Vacations. On January 1, block your vacation time for the year. People who don't use vacation time simply don't recharge. You don't get an award for not taking vacation!
6. Fun Last. Do the fun work things last. Knock out what you hate first and I promise, your day will go better! Putting the dreaded "I hate this type of work" at the bottom of the list basically insures it will never get done.
7. Date Night. If you don't plan for a "date night" with your significant other or with your friends, and think it will magically happen, guess what? It won't. Plan at least one a month and if you are feeling crazy, block two nights.
8.Turn off Email. Shut down email for 2 hours out of your day. Stop reacting to everything coming in and actually get some work done.
9. Meet Someone New. If you don't block time for it, when will you ever do it?
10. Prioritize. Use a simple A/B/C system and throw everything into a pile. Don't go to the B pile until all the A's are addressed.
It's so easy to list these and so hard to actually implement these every day. I get it. Plus, the very phrase "time management" itself can overwhelm even the best of us. So, look at it another way….instead of thinking of it as managing your time, think of it as having the discipline to focus on the most important activities, work and people in your life.
Does that change how you feel about it? I think it will!