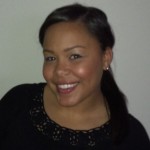 My Name:
–Autumn R. Williams
My Current Job/Company:
–Program Manager for Strategic Planning at The Ohio State University
My Work
–I serve my alma mater in building and refining our strategy to go from excellence to eminence! I get a bird's eye view of all the amazing things Ohio State does to serve students, faculty, staff and the community.
My Passion
–I have a lot of passion for education equity, social justice and professional development. These are the things I read about most.
My Family
–Given at birth and found through friendship. My family is everyone who loves me unconditionally.
My Heros
–My mom, Audrey. She once told me it is important to give back because someone did it for me. Many people have given of themselves to help me grow and I am forever grateful. I have carried this lesson in leadership with me my entire life and take seriously my responsibility to serve.
My Escape
–In a book… reading rainbow! 
My Pet Peeve
–Wasting time.
My Indulgence
–Traveling, as much as I can.
My Roots
–Humble, faithful and full of love.
My Future
–Infinitely more than I can imagine.
My Love
–Laughing until my cheeks hurt.
My Movie
–Beauty and the Beast.
My Quote on Life
–It's a tie: (1) "To whom much is given, much is required."-paraphrase of Luke 12:48
And (2) "But the most exciting, challenging and significant relationship of all is the one you have with yourself. And if you can find someone to love the you you love, well, that's just fabulous." –Carrie Bradshaw, SATC
My Accessory
–Tiffany's bracelets.
My advice to young women
–Pursue everything that interests you, find a mentor… more than one actually and spend time getting to know yourself.
How I balance it all…………….
–I don't know if it is possible to every truly live a balanced life but I am committed to: making time for regular manicures, working out every day and only saying "yes" to things that align with my personal interests. Long days are only enjoyable if I'm doing things that I WANT to be doing. My priorities will change over time, but at least I won't have a hang nail.