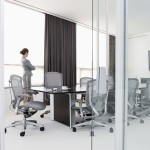 Yes, we all talk a lot about today's workforce and their unique attributes and downsides. But the fact is, these 75 million workers are a critical part of our workforce today and they are our future leaders. And they aren't going to change their outlook on work, life and how it all fits together so it's up to us to adjust to accommodate them. And, if we're honest with ourselves, we know they'll probably help teach us better ways of approaching recruiting and retention.
For some terrific strategies for working with this dynamic group of employees, check out the article Advice for Managing Millennials on GlassHammer.com. Authors Terri Klass and Judith Lindenberger take a deep dive into what makes the workers of this generation tick and best practices for getting the most out of them.
Do you have some insights and strategies that have worked for you? Tell us about them!