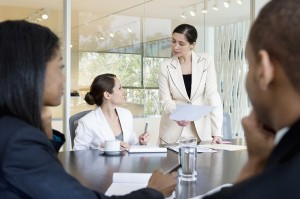 As managers, one of the most common things we hear from our rising stars is, "I don't have enough hours in the day!" Or, "I wish I had more time." or, "Can you help me with my time management skills?"
Here's one simple tip you can give any employee and especially those with the motivation and skills to rise to the top of your organization:
Start and end meetings on time.
When practiced consistently, this one thing makes all the difference. Tell your leaders to be tough on this topic and don't let other people take advantage of their time.
In fact, we should all try this. Imagine what our work days would look like!