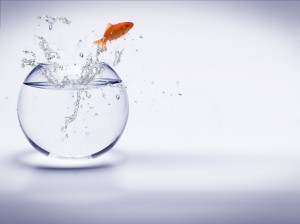 During a volatile job market, high performers are still in high demand.
According to Marshall Goldsmith's post on the Harvard Business Review blog, How to Keep Good Employees in a Bad Economy, these high performers are "the indispensible workers who are willing to do what it takes to help the company succeed even in the most difficult of times. Those who pick up the slack when the organization is forced to cut back; those whose ideas save time, money, and effort; those with a positive outlook who help keep the organization moving forward."
Marshall offers some terrific insights into ways you can keep these valuable leaders in your organization, while you weather the storm – and after the storm is over. Once the job market begins to open up, your key talent is going to go elsewhere if you haven't taken steps to keep them with you.
Check out Marshall's article for ways to show these high performers you're committed to their success, even when times are tough.
What are the ways you support your high performers during challenging times?