Each week, we feature a fantastic new woman we think you should know. Some of these women are clients, some are friends, some are women we've only just met. But they all have this in common: they are dynamic, interesting gals who have agreed to share with us their insights and secrets to success.
Diane Lang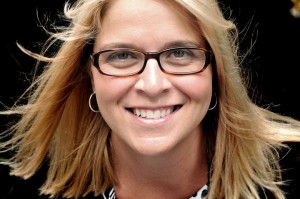 My Current Job: Humor Blogger and Social Media Manager for BlogHer
My Birthday: June 4th
My Work: Social Media Management for a community of 37 million women
My Passion: Special needs children, social media, helping women gain empowerment
My Family: Married for almost 15 years to Mike, daughter (13) and son (9)
My Heroes: BlogHer co-founders, Elisa Camahort-Page, Lisa Stone and Jory Des Jardins
My Escape: Writing
My Pet Peeves: When someone says, "A whole nother." Oh, and bad table manners!
My Indulgence: Dark chocolate.
My Roots: A little bit of everything; German, Lebanese, Portuguese, Welsh
My Future: Is bright! I plan on getting published and doing more public speaking.
My Love(s): Family, friends, travel, my two dogs, and blogging
My Movie: Big Fish
My Quote on Life: Go confidently in the direction of your dreams. Live the life you have imagined. -Thoreau
My Accessory: My iPhone!
How I Balance it All: Careful planning and precise execution!
My Advice to Young Women: ASK! ASK! ASK! Don't be afraid to ask for what you want.