Here at Executive Elements, we like to feature fantastic women we think you should know. Some of these women are clients, some are friends, some are women we've only just met. But they all have this in common: they are dynamic, interesting gals who have agreed to share with us their insights and secrets to success.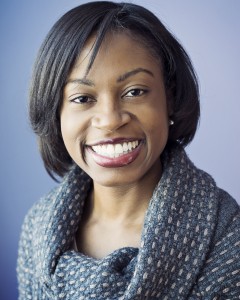 Aisha Allen
My Current Job/Company:
Director P&C Sales Coaching, Nationwide
My Birthdate:
02.08.77
My Work:
I lead a team of sales coaches at Nationwide who coach and develop our sales leaders across the different Property and Casualty businesses. Through this work, we are able to help our sales leaders be more effective leaders and drive sales productivity. At Nationwide we value protecting our members, so it's been a wonderful role to help our sales leaders to have a greater impact with our agents and, ultimately, our members.
My Passion:
My passion is my relationships. I truly love helping others develop and grow.
My Family:
My mom, many great friends, two goddaughters, Kennedy (7) and Taylor (3).
My Heroes:
My family. I think of my grandparents and my father, who are no longer with me. I learned so much from them. Through their example, they taught me the value of hard work, unconditional love, and the optimism to enjoy life no matter what it may bring your way.
My Escape:
Ideally, I love to get away to a beach, but locally my escape is the movies. I love getting away for two hours where I can shut out the world and just be entertained.
My Pet Peeve:
Rude people
My Indulgence:
Anything that satisfies my insatiable sweet tooth.
My Roots:
Hometown – Toledo, Ohio. I grew up in a small nuclear family (only child), but had an incredibly large extended family.
My Future:
I'm open to all possibilities.
My Quote on Life:
The Serenity Prayer: "God, grant me the serenity to accept the things I cannot change; courage to change the things I can and the wisdom to know the difference." – Reinhold Niebuhr
My Accessory:
Handbags. I am addicted.
My Advice to Young Women:
Believe in yourself. Decide what you would like to do and plan how you will get there. Don't limit yourself.
How I Balance it All:
I've learned that if I don't care for myself spiritually, mentally and physically, I will not be able to be there for my loves ones and all of my responsibilities. To maintain that level of strength, there is a certain amount of nurturing that must take place. I try to make sure that I am balancing my life spending time with friends and family in addition to all my day to day responsibilities.