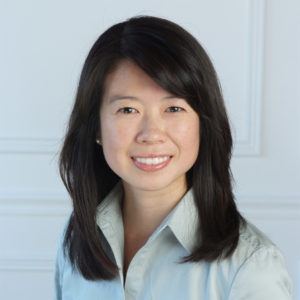 Here at Executive Elements, we like to feature fantastic women we think you should know. Some of these women are clients, some are friends, some are women we've only just met. But they all have this in common: they are dynamic, interesting women who have agreed to share with us their insights and secrets to success.
My Name:
Amy Notestone
My Current Job/Company:
Senior Investment Professional/Nationwide Insurance
My Birthday:
September 24
My Work:
I work with the life insurance, annuities, and retirement plans businesses within Nationwide to ensure the investment portfolios that support those businesses are best positioned to achieve their goals and objectives.
My Passion:
My family and being giving of my time and resources.
My Family:
Chad (husband) and Lydia (daughter – 7 months).
My Hero or Heroes:
My parents – they survived the Cambodian genocide during the 1970's and immigrated to the United States with five young children.
My Escape:
A cabin in the woods.
My Pet Peeve:
Passive aggressive behavior.
My Indulgence:
San Pellegrino Sparkling Beverage – Blood Orange.
My Roots:
Small town Ohio, where everyone knew everyone and there was a very strong sense of community.
My Future:
Growing our family and really enjoying our day-to-day lives.
My Favorite Quote:
"You must be the change that you wish to see in the world." (Gandhi)
My Accessory:
Stud earrings – gold, silver, pearl, or sparkly.
My advice to Young Women:
Be a sponge and never stop learning. When you continuously learn, you will discover things about yourself, your capabilities, and your interests that will help to guide your path.
How I Balance it All:
Lists and more lists! Organizing and labeling things at home. Remembering that done is better than perfect and most importantly, having the support of my husband.