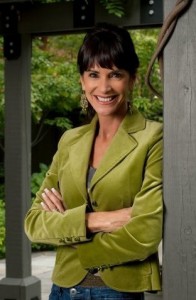 My Name:
Andrea Cambern
My Current Job/Company:
News Anchor/WBNS TV
My Birthdate:
3/6/59
My Work:
Journalist, communicator, advocate.
My Passion:
My family, my community, my job, fighting cancer.
My Family:
Brett, my husband of almost 20 blissful years. Two Cats, Lily & Bamboo…although I like to think of them as children in fur coats.
My Heroes:
My mother, who was my best friend, loudest cheerleader, brutally honest critic, and champion. 
Although gone, her strength provides inspiration everyday.
My Escape:
Anywhere, anytime with my husband, without a phone, computer or television!
My Pet Peeve:
Negativity.
My Indulgence:
Trashy novels accompanied by sand in my toes!
My Roots:
Run deep in Columbus. While I'm not from Central Ohio, there's no place else I would call home.
My Future:
A mystery!
My Love:
Houses! I'm a frustrated architect/designer!
My Movie:
Roman Holiday, I'm a sucker for love.
My Quote on Life:
"Follow your heart, not your head." My mother's quote, and the advice has never steered me wrong!
My Accessory:
Never met one I didn't like!
My Advice to Young Women:
Persevere. Don't ever let anyone tell you, you can't.
How I Balance it All:
I don't.  But I'll never give up trying!