Each week, we feature a fantastic new woman we think you should know. Some of these women are clients, some are friends, some are women we've only just met. But they all have this in common: they are dynamic, interesting gals who have agreed to share with us their insights and secrets to success.
Aneca Lasley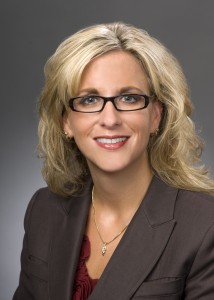 My Current Job/Company:
Litigation Partner/Squire Sanders (US) LLP
My Birthday:
02.02.75
My Work:
I help clients resolve complicated issues and commercial disputes whether they involve healthcare issues, product liability claims, trade secrets, trademarks, or contracts. I do this through a variety of means including mediation, arbitration and trial, and I pride myself on having both a national and local practice in which I actually try cases.
My Passion:
Helping others whether it be at home, at work, or in the community.
My Family:
Shawn (Husband and incredible father), Ayva (Strong-willed and funny daughter – 7)
My Heroes:
My parents who have always believed in and supported me.
My Escape:
My most readily available and easy escape is running. It helps me clear my head, relieve stress and renew my spirit.
My Pet Peeve:
People who are negative, inconsiderate, or incapable of having fun.
My Indulgence:
Wine & Chocolate
My Roots:
I come from a family of humble means that instilled in me the importance of hard work and perseverance and that sacrificed to allow me to pursue opportunities that they never had.
My Future:
Rewarding and fun and hopefully full of endless opportunities to grow and succeed.
My Love:
My daughter Ayva who amazes, inspires and challenges me on a daily basis.
My Movie:
There are two movies that I cannot resist watching when they are replayed on television: Mama Mia and Dirty Dancing. I love the music and dancing and the line "Nobody puts Baby in a corner" is one of my all-time favorite movie quotes.
My Quote on Life:
"One isn't necessarily born with courage, but one is born with potential. Without courage, we cannot practice any other virtue with consistency. We can't be kind, true, merciful, generous, or honest." (Maya Angelou)
My Accessory:
Shoes!
My Advice to Young Women:
Mentors perform a very important role, but when it comes to career advancement you really need a sponsor or champion. Sponsors or champions are defined by their clout within your organization, their ability to open doors and their willingness to advocate on your behalf. Take control of your professional development by seeking out and developing a relationship with someone who will be your champion.
How I Balance it All:
I don't. "Balance" is a misnomer. I'm a juggler and my success derives from my ability to be flexible and capable of reordering my priorities when necessary to enable me to be responsive to the needs of my family, my clients, my firm and my friends without losing myself in the process.