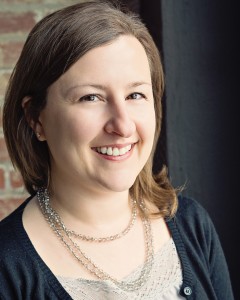 Here at Executive Elements, we like to feature fantastic women we think you should know. Some of these women are clients, some are friends, some are women we've only just met. But they all have this in common: they are dynamic, interesting gals who have agreed to share with us their insights and secrets to success.
Angela Coppler
My Current Job:
Director of Strategic Development, The Wendy's Company
My Birthdate:
January 11th
My Work:
I drive strategic planning, program management and the execution of key, cross-functional strategic initiatives for the Wendy's Development team. I've spent the past four years dedicated to driving the Wendy's Image Activation initiative. We are totally reimaging the brand, from our facilities to packaging, uniforms, merchandising, and even our service approach. It's been an exciting and humbling experience to have played a key role in changing the face of such an iconic brand….and we've only just begun!
My Passions:
Bringing people together to achieve a common goal. I often find myself doing this within my family, faith, and profession. I am a natural born facilitator/organizer/planner.
My Family:
My very patient and devoted husband, Sean. My sweet boys, Holden (8) and Ridley (5). They are my biggest fans!
My Heroes:
My mother, who raised me despite still being a child herself. Who, after raising five children of her own, has dedicated her life to serving children with special needs, and those in foster care. She has a heart of gold, and has helped me to take control of my own children's special needs.
My father, who took a risk in marrying my mother, adopting me, and devoting his life to serving his country, family and vocation. He taught me to take risks, to stand up for myself, and to learn from my mistakes.
Those very special teachers and professors who were willing to take a risk on a kid like me….who dedicated themselves to building my confidence, encouraged me to persevere, and to believe in myself. We should all aspire to touch a life the way they have.
My Escape:
Late night bonfires in the backyard, cooking with family, and shopping!
My Pet Peeve:
People who lack a sense of accountability. If you own it, own up to it!
My Indulgence:
Laughing….there's nothing better than laughing so hard that you cry! It's great stress relief, and you should never take yourself too seriously!
My Roots:
A foundation of family, church, hard-work, and undying devotion.
My Future:
Professionally, leading and driving teams to be their best! Always learning, growing, and helping others to do the same.
Personally, driving a greater awareness and understanding of the links between asthma, allergies, ADHD, sensory processing issues, and autism. The impact on the lives of our children is growing each day.
My Quote on Life:
"Life doesn't have to be perfect to be wonderful." – Unknown
My Accessories:
Simple diamond stud earrings….a classic.
My notebook and camera! Document! Document! Document! You never know when your memory may fail you!
My Advice to Young Women:
The road to success isn't easy, or perfect, but it is well worth the risks! Dream big!
How I Balance it All:
Balance is a state of mind. It's not about the hours I spend at work or home. It's about the quality of life I have when I am with my family, and my engagement and productivity when I am working. It also means that the two may have to co-exist at times.