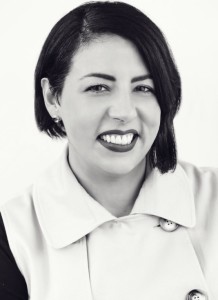 Here at Executive Elements, we like to feature fantastic women we think you should know. Some of these women are clients, some are friends, some are women we've only just met. But they all have this in common: they are dynamic, interesting women who have agreed to share with us their insights and secrets to success.
My Name:
Elizabeth (Beth) Griffin
My Current Job/Company:
Merchandising Manager/ SIMONTON WINDOWS & DOORS
My Birthday:
06.09.74
My Work:
I have been extremely fortunate to work for some incredible companies- Simonton Windows &a Doors being one of them. My role as Merchandising Manager is to develop and execute upon the 3-dimensional representations of our brand (displays, hand samples, corner cuts, trade show booths) for use by our Sales Team and their customers to ultimately sell the Simonton Value Proposition to the end consumer.
My Passion:
As corny as it may sound, my passion is to maximize my time on this earth. I strive to be the best version of myself and typically find "her" when I get to experience new things and be challenged physically or mentally. Travel fuels my soul. I was fortunate that my parents traveled a lot with my brother and me growing up—it has been the greatest gift they could have given us. To truly understand that the world is bigger than just the town you grew up in is life-changing.
My bucket list of places I *MUST* see expands daily.
My Family:
My parents, Don and Cathy—who will be married 45 years this August.
My brother, Michael and sister-in-law, Chevy.
Four beautiful God-children: Claire, Joseph, Gloria and Maclin.
And the light of my life, my niece, Gloria (Rosebud) Griffin, who calls me "Aunt B".
And coming in May, another niece!!! I couldn't be more excited!!!
My Hero or Heroes:
My Great Grandma, Sarah, a master seamstress, who had the tenacity to travel to America from Lebanon through Ellis Island at the young age of twelve years old. It was April of 1912. Lucky for me, the money to secure her ticket on the Titanic didn't come through in time and she was forced to take a different ship across the ocean. Many years after she passed, I fulfilled my dream of working in the heart of the fashion industry, in New York City- the same city she worked in all those years ago. I like to think she would be proud to know that I followed in her footsteps.
My Escape:
The ocean. Combing the beach for sea glass.
My Pet Peeve:
Small-minded people.
My Indulgence:
Great restaurants around the globe.
My Roots:
Griffin's aren't ordinary- I joke that we are "extra-ordinary"… I come from hard-working stock on both sides of my family. Family is at the core of my being- whether by blood or choice—who I am today is because of the people who have lifted me up and supported me for the past 41 years.
It takes a village to support me, and I am deeply grateful for my "village".
My Future:
Hopeful, with a side of endless possibilities…
My Favorite Quote:
My entire outlook on life changed the day my much too-young Uncle Anthony took his last breath… this quote by Marianne Williamson perfectly nails that shift in the course of my life: "Something very beautiful happens to people when their world has fallen apart: a humility, a nobility, a higher intelligence emerges at just the point when our knees hit the floor."
My Accessory:
Lipstick and a great pair of shoes.

My advice to Young Women:
Its going to be okay- do your best and let it be.
How I Balance it All:
I don't. Thank goodness my "village" has my back.