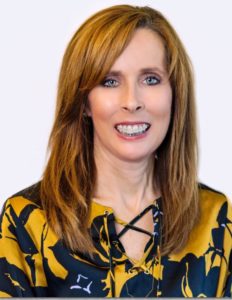 Here at Executive Elements, we like to feature fantastic women we think you should know. Some of these women are clients, some are friends, some are women we've only just met. But they all have this in common: they are dynamic, interesting women who have agreed to share with us their insights and secrets to success.
My Name:
Betsy Ellen Shaffer
My Current Job/Company:
Sr Segment Risk Manager – VP for the Private Client Group (PCG) at Huntington National Bank
My Birthday:
01.25.65
My Work:
I manage a team that supports the Segment Risk Managers aligned to the PCG businesses, we are also responsible for the segment risk initiatives and the development, implementation and monitoring of programs that align to policies.
My Passion:
My family and finding a cure for cancer by supporting the cause.
My Family:
Rod (my very loving and supportive Fiancé), my son Grant – 22, a Senior at OSU, my Daughter Audrey – 17, a Senior at Olentangy.
My Hero or Heroes:
This is a hard one for me because I look at individual qualities that I admire in a person so put them all together and you would have a "SUPER HERO" but one that stands out is my Mom. My mom would be one that I would have to say I would chose multiple qualities for my SUPER HERO, she was one of the most loving, kind, supportive people I've ever met. She gave to so many by understanding what it was they needed from a smile to a ride to money. She instilled strong morals and values in us and taught us about God and living life.
My Escape:
Turks and Caicos or just getting away with Rod.
My Pet Peeve:
Not leaving things how your found them (dishes on the counter, pillows on the floor, lights on, you get the picture…).
My Indulgence:
Massages.
My Roots:
Ohio roots – Delaware, Ohio. Preacher's kid.
My Future:
Happy, exciting, full of adventures and empty nester (trying to prep for this).
My Favorite Quote:
If at first you don't succeed…try, try again! Anonymous
The Golden Rule…Do unto others as you would have them do unto you. Matthew 7:12
My Accessory:
A Rolex Watch that was a gift from my Fiancé.
My advice to Young Women:
Be true to yourself – always!
How I Balance it All:
Keep a list. Let others help with the list and chores. Keep things in perspective.