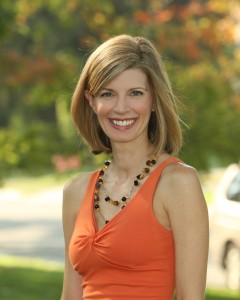 Each week, we feature a fantastic new woman we think you should know. Some of these women are clients, some are friends, some are women we've only just met. But they all have this in common: they are dynamic, interesting gals who have agreed to share with us their insights and secrets to success.
Caroline Haskett
My Current Job/Company: Marketing Manager/The Wellington School
My Birthday: 09.22.71
My Work: Each workday, I step inside the doors and walk the halls of The Wellington School. I visit classrooms, absorb the energy of amazing students and teachers, and then help tell inspiring stories to the Central Ohio community. I buy ads. I craft messaging. I market online.
My Passion: My family, hands down.
My Family: Jeff (kind husband), Sophie (creative daughter), Rosemary (lively daughter), Parker (playful son)
My Heroes: My children. They keep me on my toes and remind me to live in the moment.
My Escape: Amelia Island, Florida. Where we were married and continue to vacation. Lots of memories.
My Pet Peeve: Chaos.
My Indulgence: Sleeping late on rare occasions.
My Roots: All things southern.
My Future: Never dull.
My Love: Food. Learning to cook healthful menus that nourish our family.
My Show: Little House on the Prairie.
My Quote on Life: "Simplicity is the ultimate sophistication."
My Accessory: Bright, cheerful colors.
My Advice to Young Women: Living your dream doesn't happen overnight. Work for it. It's worth the wait.
How I Balance it All: I don't, really. I'm usually one extreme or the other at any given time. All work or all play. But I try to let go of the guilt, which isn't helpful to anyone.