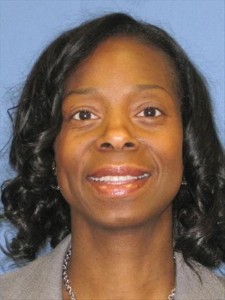 Here at Executive Elements, we like to feature fantastic women we think you should know. Some of these women are clients, some are friends, some are women we've only just met. But they all have this in common: they are dynamic, interesting gals who have agreed to share with us their insights and secrets to success.
Cathy D. Best
My Current Job/Company:
Assistant Vice President, Workforce Relations
Carolinas Healthcare System
My Birthdate:
05.15.68
My Work:
I collaborate and partner with Carolinas HealthCare System's corporate services group to develop and strengthen relationships that foster a single unified enterprise. I provide consultative human resources support in the areas of employee relations, engagement, organizational development, performance management, and policy management.
My Passion:
My faith and my family
My Family:
Rick (Husband/Future PGA "Green Jacket" winner at the Masters), Justin (Son/Future Baseball Player – 8), Morgan (Daughter/Future President of the United States – 7)
My Heroes:
My grandmother (Reverend Dr. Margaret L. Wortham – pastored her own church for over 40 years) and My mother (single mother to three college graduates who sacrificed so much, valued education, and never gave up on anything)
My Escape:
Going into my secret prayer closet to have a personal conversation with God

My Pet Peeve:
People who want to tell you what you should change but they have not changed themselves (clean up your own house before you try to make repairs on someone else's house)
My Indulgence:
Intellectual conversations with people I don't know
My Roots:
No nonsense. Conservative. Lots of "I Love You" (life is a gift and can be taken away in an instant).
My Future:
The sky is truly the limit. Anything is possible!
My Love:
Watching my children develop as individuals. My son telling me I am the best Mommy ever and my daughter expressing her love for me through letter writing (one letter said I love you so much because you know what is best for me – I have laminated this letter so I can remind her when she turns 16). My husband giving me "that look" which replaces the words that sometimes don't come naturally.
My Movie:
"Forrest Gump"– I truly believe "life is like a box of chocolates and you never know what you are going to get"
My Quote on Life:
"Each person must live their life as a model for others" -Rosa Parks
My Accessories:
My collections of watches and purses that I change out daily to match my attire

My Advice to Young Women:
Don't let anyone define who you should be; take charge of your own destiny.
How I Balance it All:
I know I can't do it alone so I stay grounded by focusing on the things I have (my faith, my family, and my health) versus the things I don't have. I surround myself with positive people and I don't sweat the small stuff (like when my husband/son forget to put the toilet seat down) – life is too short!