Here at Executive Elements, we like to feature fantastic women we think you should know. Some of these women are clients, some are friends, some are women we've only just met. But they all have this in common: they are dynamic, interesting gals who have agreed to share with us their insights and secrets to success.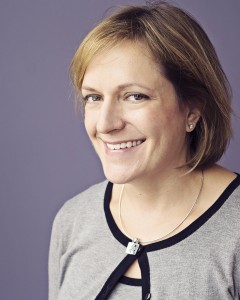 Christine Watchorn
My Current Job/Company:
Attorney at Ulmer & Berne LLP
My Birthday:
March 25
My Work:
I help businesses resolve their legal disputes.
My Passion:
My family, my friends, music and working to provide educational opportunities for women.
My Family:
My wonderful husband, Steve, and our crazy cat, Buford.
My Heroes:
Frankly, I always struggle with this question. Maybe I don't really like the world "hero." People I admire and look up to are people who stand up for what they believe in….even at great risk to themselves, and everyday people I know who have faced tough challenges with grace and strength and determination.
My Escape:
Listening to music, traveling to the mountains, and, in a best-case scenario, combining those two things.
My Pet Peeve:
When people don't use their turn signals.

My Indulgence:
Microbrewed IPAs (India Pale Ale – a very hoppy beer)
My Roots:
I come from hard working, middle class, loyal and loving people with a lot of integrity.

My Future:
Short term: busy, fun and involved. Long term: in a rocking chair on the front porch of a mountain cabin somewhere.

My Quote on Life:
"Say 'Yes' and you'll figure it out afterwards." (Tina Fey)
"Whatever you are, be a good one." (Abraham Lincoln)
My Accessory:
Is an iPhone an accessory?
My Advice to Young Women:
Be good to each other. There are plenty of people in the world who may try to tear you down, so don't do it to one another.
How I Balance it All:
I don't. Litigation can be very unpredictable. Sometimes I have to work very long hours and on weekends, and I cannot always predict it in advance, so plans get cancelled and rescheduled. I hate letting my loved ones down, but I'm lucky to have very understanding friends and family and I'm trying to learn to embrace chaos.