Here at Executive Elements, we like to feature fantastic women we think you should know. Some of these women are clients, some are friends, some are women we've only just met. But they all have this in common: they are dynamic, interesting gals who have agreed to share with us their insights and secrets to success.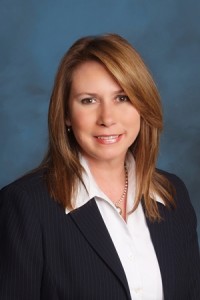 Diana Tullio
My Current Job/Company:
CIO, Standard Register
My Birthdate:
08.07.61
My Work:
As Chief Information Officer at Standard Register, I am responsible for the technology within the company including networks, PC's, servers, applications that run the business, and the support of all of these business enablers. I believe in running IT as a business within a business which gives me the awesome chance to create a culture that embraces diversity, focus on the health and wellness of our team members, and maximize value to our customers.
My Passion:
My family, meeting new people, painting, writing, and reading. Oh yeah, and naps!
My Family:
Tim (A stay-at-home dad who knows me better than anyone), Alex (almost 17 and the funniest kid ever!)
My Heroes:
My mom and dad (Gene and Sybil married 53 years) who have always told me I could do whatever I set my mind to and made a college degree non-negotiable. They have supported me every inch of my journey!
My Escape:
Reading. A great book will take you anywhere, and anywhere you go you can take a book.
My Pet Peeve:
Bullies and bad customer service.
My Indulgence:
Wine and naps…not necessarily in that order 😉
My Roots:
Hard working and simple. My parents and grandparents worked hard and instilled that in us. We have always had what we needed and felt loved for who we are.
My Future:
Amazing. There is no limitation to where I'm headed. I plan to increase my community involvement to give back to others what I have so generously received.

My Quote on Life:
"Life is what happens when you are busy making other plans." (John Lennon)
My Accessory:
Clothing and jewelry inspired or bought in India.
My Advice to Young Women:
Believe and trust yourself. Don't let anyone else manage your life or career. Your instincts will lead to your passion.
How I Balance it All:
I don't. However, I take feedback well, so I listen to my husband, son, parents, colleagues, and friends when I am not getting it right. I'm learning to give myself feedback as well (thanks to an amazing and wonderful coach) and to know when things are not in alignment.