Each week, we feature a fantastic new woman we think you should know. Some of these women are clients, some are friends, some are women we've only just met. But they all have this in common: they are dynamic, interesting gals who have agreed to share with us their insights and secrets to success.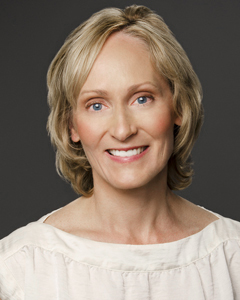 Dr. Patricia Stafford
My Current Job/Company: Physician/Owner of Wellness ReSolutions
My Birthday: December 5, 1960
My Work: As an Integrative Health Specialist, I provide guidance for people to achieve optimal health through natural means such as nutrition, fitness, hormone balancing, acupuncture, and positive lifestyle changes.
My Passions: My family. My work as a life mission.
My Family: Dave (Husband of 28 years, Co-worker). My three sons – Ian (23), Grant (21), and Adam (19) – who fill me with pride every day!
My Heroes: People who lift others up through their generosity of spirit.
My Escape: My (almost) daily morning runs, especially the long ones. Books – well-done historical fiction can't be beat!
My Pet Peeve: Excuses, excuses! We all have far more ability and power over our lives and future than we give ourselves credit for.
My Indulgence: Smarties (don't tell!), dark beer.
My Roots: Adopted as an infant into a loving proudly Irish family (only to find out a few years ago that I'm half Polish – my adoptive parents never knew!).
My Future: Bursting with opportunity as I approach my career in medicine from a completely new direction. I'm excited to learn and try new things each and every day.
My Love: Watching my boys grow into wonderful young men. Reading – I'm never without a book in my hands (or Kindle, Nook, iPad . . ). Favorite book? The Art of Happiness: A Handbook for Living.
My Movie: The Blues Brothers, June 1980, first date with Dave.
My Quote on Life: "Put the uncommon effort into the common task . . . make it large by doing it in a great way." Orison Swett Marden
My Accessory: Garmin Forerunner 305 (GPS watch for running).
My Advice to Young Women: Respect your bodies, respect yourselves. Attend to your body, your mind, your spirit – you deserve it and there's nothing selfish about it. You can't be your best self without it.
How I Balance it All: It's a challenge! I try to cultivate a strong foundation of health – healthy food, fitness, good sleep habits. It's too easy to get thrown off track physically and mentally otherwise. Discipline and order make my work and home life run so much more smoothly. As a business owner, it can be nearly impossible at times to step away and focus on my family and friends – but I think it is important to compartmentalize and try to be fully present in whatever I'm engaged in.