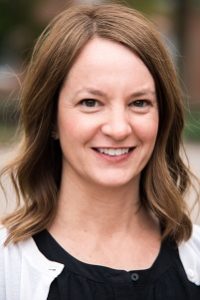 Here at Executive Elements, we like to feature fantastic women we think you should know. Some of these women are clients, some are friends, some are women we've only just met. But they all have this in common: they are dynamic, interesting women who have agreed to share with us their insights and secrets to success.
My Name:
Elizabeth Stelzer
My Current Job/Company:
Director of Marketing & PR at GSW. We are one of the largest health and wellness advertising agencies in the world.
My Birthday:
3.13.74
My Work:
I spread the word about GSW's amazing work and culture and build partnerships throughout the communities where our employees and clients live and work.
My Passion:
My two young girls. Their abilities amaze me!
My Family:
My husband of 17 years John, Lilly (11), Abigail (8) and Scarlet our crazy new puppy.
My Hero or Heroes:
My mom. Mom always knows best.
My Escape:
A good sleep!
My Pet Peeve:
In the workplace? Unprofessionalism.
My Indulgence:
Shopping. I love clothes. And Mexican food!
My Roots:
My grandfather always said "nothing is more precious than a good family." That right there sums up my roots.
My Future:
After 15 years with a former employer, I took a leap of faith a year ago and changed companies and industries. It was very scary at first. I now feel even more confident about anything I put my mind to and I am eager to continue trying new things.
My Favorite Quote:
"Do not kiss your children so they will kiss you back, but so they will kiss their children, and their children's children." ~ Noah benShea
My Accessory:
Angel perfume by Thierry Mugler and my iPhone.
My advice to Young Women:
Find a mentor but also watch very closely the people you never want to be like. They will teach you a great deal.
How I Balance it All:
I'm an organizer and a thinker. Plan, plan and plan some more. Always have a plan. And as a mom – carpools. Always join in on carpools!