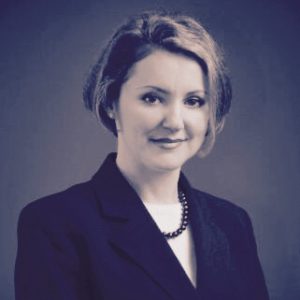 Here at Executive Elements, we like to feature fantastic women we think you should know. Some of these women are clients, some are friends, some are women we've only just met. But they all have this in common: they are dynamic, interesting women who have agreed to share with us their insights and secrets to success.
My Name:
Irina Geyfman Bilenko
My Current Job/Company:
Lean Project Manager & Coach/American Electric Power
My Work:
I coach leaders to engage their employees every day to identify opportunities for improvement and work together to solve problems. My goal as a leader is to inspire and develop others into effective leaders at all levels of the organization to work with their employees to continuously improve processes and drive more value to our customers.
My Passion:
My family and helping others to reach their full potential and achieve their dreams.
My Family:
David (husband with many talents), Rena (resilient daughter & a beautiful ice skater – 12), Benjamin (loving son and a talented tennis player – 11), Chloe (spoiled baby dog).
My Hero or Heroes:
My grandmother who was a humble and resilient woman loved and respected by everyone in the community.
My Escape:
A beach vacation, a dinner with my husband, and a weekend with my girlfriends.
My Pet Peeve:
Accepting status quo and lazy people.
My Indulgence:
Wine and sushi.
My Roots:
Immigrant. Educated and humble family with a lot of good friends.
My Future:
Optimistic and happy.
My Favorite Quote:
"Nothing is IMPOSSIBLE, the word itself says I'M POSSIBLE!" ~Audrey Hepburn
My Accessory:
My watches, jewelry and scarfs.
My advice to Young Women:
Believe in yourself and always remember "I am a girl, I am smart and I am strong and I can do ANYTHING."
How I Balance it All:
Use my mission statement to set my priorities and reflect weekly how I can do it better next week.