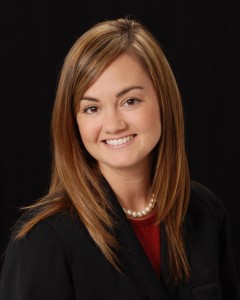 Each week, we feature a fantastic new woman we think you should know. Some of these women are clients, some are friends, some are women we've only just met. But they all have this in common: they are dynamic, interesting gals who have agreed to share with us their insights and secrets to success. Enjoy!
Jane Abel
My Current Job/Company: Account Manager for Video Communication Services, Nationwide Children's Hospital
My Birthday: April 25, 1975
My Work: My background is in TV news. I now apply the invaluable storytelling and producing skills I learned in an newsroom to help advance the work of a Columbus treasure, Nationwide Children's Hospital. My job gives me excellent perspective as a parent. Not a day or night goes by without me hugging my kids extra tight. I am constantly inspired by the bravery and resolve of children and families I meet.
My Passion: My two children because I get to be a kid again through them, my husband who also comes in handy as a best friend, my friends who keep me laughing, and my faith in God which keeps me in check.
My Family: My husband and I have a four-year-old daughter and a one-year-old son. We both come from big families with three children and lots of aunts, uncles, cousins and grandparents.
My Heroes: My parents. My dad is the smartest, most giving man I have ever met and my mom has a wonderfully kind heart.
My Escape: These days? The kitchen. Two small children keep us home bound but I love to cook and bake. I have a nice husband who cleans up my mess!

My Pet Peeves: People who can't forgive or ask for forgiveness. Life's too short.
My Indulgence: Red wine.
My Roots: I am Irish-Slovak and married a man of the same heritage. Our families come from the same area in Ireland and one town apart in Slovakia – crazy!
My Future: Happy!
My Love: My husband of 5 wonderful years, Rob.
My Movie: Steel Magnolias. "Laughter through tears is my favorite emotion." This movie has the best one-liners and is the ultimate chick flick.
My Quote on Life: "If we couldn't laugh we would all go insane." – Jimmy Buffet. It's important not to take life too seriously.
My Accessory: It's all the rage this season to have a baby boy attached to your hip at all times, right?
My Advice to Young Women: Don't settle for a job just to make money. Figure out what you're good at and what you love, and find a way to make money doing it. Your job should fit into your life, not the other way around.
How I Balance it All: I definitely don't! I don't make enough time for my husband or myself. I'm a work in progress and I'm learning to be OK with that.