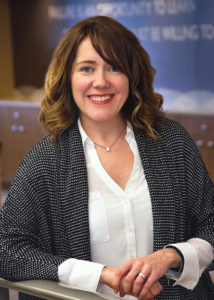 Here at Executive Elements, we like to feature fantastic women we think you should know. Some of these women are clients, some are friends, some are women we've only just met. But they all have this in common: they are dynamic, interesting women who have agreed to share with us their insights and secrets to success.
My Name:
Jennifer K. Pritchard
My Current Job/Company:
Director of Marketing, Digital/IGS Energy
My Birthday:
06.20.78
My Work:
Creating integrated marketing and communication strategies to demonstrate a mutually beneficial relationship between our customers and our company.
My Passion:
I aim to do everything with passion! Among them, though, I love international travel, photography, fitness, and learning anything I can.
My Family:
Aaron (my husband), Aiden (my giant dog), Colby (my little dog), and Midge (my cat – who is both the smallest and the one in charge).
My Hero or Heroes:
My dad for his relentless pursuit of knowledge and self-awareness, and for showing me the perspective that spending time in nature can bring to one's life.

My Escape:
Getting lost in the woods or a new city with my camera. There's no better way for me to recharge than through an adventure.
My Pet Peeve:
Inefficiencies and people who lack gratitude and/or positivity.
My Indulgence:
Chocolate. So much chocolate.
My Roots:
Simple and outdoorsy, but not without challenges. It was surrounded by passionate people with outstanding work ethics.
My Future:
Full of passion, hard work, adventure, lots of laughs and gratitude.
My Favorite Quote:
"Nothing worth having ever comes easy." (paraphrased from Theodore Roosevelt)
My Accessory:
Shiny shoes and laugh lines.
My advice to Young Women:
Don't let a silly thing like "qualifications" get in the way of your goals. Drive and perseverance are great substitutes.
How I Balance it All:
A little planning on the front end of everything – I always have a plan, even when my only option is to be flexible and just go with it.