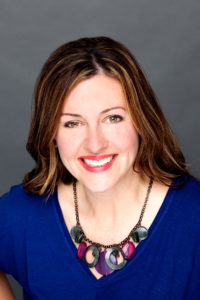 Here at Executive Elements, we like to feature fantastic women we think you should know. Some of these women are clients, some are friends, some are women we've only just met. But they all have this in common: they are dynamic, interesting women who have agreed to share with us their insights and secrets to success.
My Name:
Jennifer Scheehle
 
My Current Job/Company:
Chief Development Officer/Ohio History Connection
 
My Birthday:
05.09.74
 
My Work:
I lead high performing teams that raise funds for visionary endeavors. What excites me about doing this at Ohio History Connection is the Initiative for Ohio and the groundwork being laid for Museum of Ohio. People are drawn to communities that have preserved a strong sense of historical identity and character. They give us a sense of place and an understanding of who we are and who we can become.
 
My Passion:
My family. Developing people. Making big ideas possible.
 
My Family:
Rob (Best Friend/Husband), Carsten (Jokester/Son- 8), Aidric (Force of Nature/Son – 5), Sasha (Running Partner/Golden Retriever – 9)
 
My Hero or Heroes:
I'm fortunate to know several people who have done outstanding things with their career/lives, and also have strong, deep relationships with their spouse and children. Each is a hero in my eyes.
                                                                        
My Escape:
Searching for sand dollars on the northern Oregon Coast with my family. The haystack rocks are awe inspiring, the ocean waves relaxing, and each find an energizing moment.
 
My Pet Peeve:
People who are more focused on obstacles than finding a solution.
 
My Indulgence:
Owen Roe Ex Umbris Syrah and truffles from Le Chocoholique in the Short North.
                                                                
My Roots:
I grew up in a farming community in the Pacific Northwest. We lived simply, valued time with family, and spent a lot of time outdoors. Trips back always include time at the coast or in the mountains with a multitude of family gatherings.
 
My Future:
My family and I are visiting one new Ohio historical site or museum each month. I see a future that holds inspiring stories and memorable family moments.
 
My Favorite Quote:
"Your life unfolds in proportion to your courage".
 
My Accessory:
Short, simply manicured nails. I began piano lessons at age 5 and played continuously through high school, participating in state competitions my senior year. Nails clicking on the keys was a no-no, and I keep them short to this day.
 
My advice to Young Women:
A saying that has always stuck with me is "she believed she could, so she did". Believe in yourself, maximize your strengths, and you can accomplish anything you set out to do.
 
How I Balance it All:
Reminding myself what is important, and putting my time and efforts there. Surrounding myself with great people and good friends.