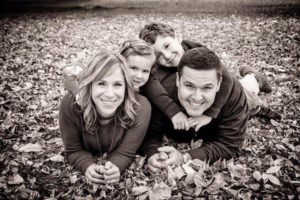 Here at Executive Elements, we like to feature fantastic women we think you should know. Some of these women are clients, some are friends, some are women we've only just met. But they all have this in common: they are dynamic, interesting women who have agreed to share with us their insights and secrets to success.
My Name:
Jenny Dingle
My Current Job/Company:
Level 2 Executive Consultant with Rodan + Fields
My Birthday:
5/13/77
My Work:
In 2013, I partnered with Rodan and Fields, to sell innovative, dermatology-based skincare products backed by clinically proven results. Our company was established on the principle that living better in your skin means living better in your life. Their unique business model offers an unparalleled personal enterprise opportunity for individuals to join a community of like-minded entrepreneurs connected via social networks.
My Passion:
My family and friends.
My Family:
Tom (Supportive Husband), Noah (6), Sadie (5) and our Westie, Webster (8).
My Hero or Heroes:
My mother is my hero. She was not only my mother, but my best friend. She passed away when I was 30 after a 5 year battle with pancreatic cancer. She had an amazing gift to put others first – making all of our hearts bigger, our smiles wider and our lives better. She taught me the power of kindness, the important balance of hard work and having fun (especially with good girlfriends), that family was everything and to never give up. She taught me determination and inspired me in both words and actions. She taught me not only to live, but how to graciously die. She was simply the best.
My Escape:
Working out – I love a good sweat!
My Pet Peeve:
Blatant grammatical errors, sounds and feel of chalk and rude people.
My Indulgence:
Chocolate.
My Roots:
No amount of success or money can take the place of time spent with your family and good friends.
My Future:
Optimistic.
My Favorite Quote:
Two of my favorite quote come from my dad:
"Watch what others are doing and do the exact opposite."
"It's the little things that make a huge difference – show up, smile, answer your phone, send a hand written 'thank you' note. Little simple things will set you apart."
My Accessory:
A smile and mascara….lots and lots of mascara.
My advice to Young Women:
Trust your gut. Believe in yourself. Learn from your mistakes. You control your own destiny.
How I Balance it All:
Develop a strong support network and set aside time for family and friends. I have also learned to it's okay to say "no".