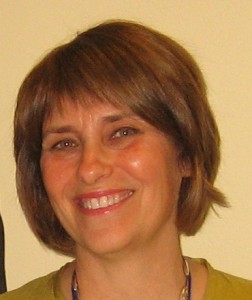 Here at Executive Elements, we like to feature fantastic women we think you should know. Some of these women are clients, some are friends, some are women we've only just met. But they all have this in common: they are dynamic, interesting gals who have agreed to share with us their insights and secrets to success.
Jill Webb
My Current Job/Company:
Head of Lower School, The Wellington School/Director of Professional Development, Independent Schools Association of the Central States (ISACS)
My Work:
I am the Head of a Lower School for children from age 3 through 4th grade, and also serve as the Director of Professional Development for 230+ independent schools in the Midwest.
My Passion:
Family, my spiritual life, friends, art, learning
My Family:
Tom (my endlessly supportive and patient husband), Ty (my kind first born) Katie (his kind and beautiful new wife), Alex (my creative and funny son)
My Heroes:
Anyone who takes the chance to do the right thing
My Escape:
Anywhere with water, family and everyone cooking

My Pet Peeve:
Excuses
My Indulgence:
French fries
My Roots:
Lakes, trees, barefoot, boats
My Future:
Happily busy, busily learning!
My Love:
Any time my family is all together – complete!
My Movie:
Any movie with Diane Keaton
My Quote on Life:
Almost anything Oprah has said
My Accessory:
Boots! I wish I could find a way to wear them in the summer…
My Advice to Young Women:
Find as many mentors as your life will allow – most women are honored to be asked
How I Balance it All:
To be honest, I'm not sure I balance it well. I find it is often like spinning plates on sticks – and I am constantly moving from one initiative to the next to keep them all spinning!