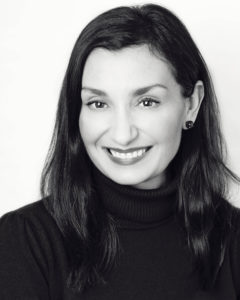 Here at Executive Elements, we like to feature fantastic women we think you should know. Some of these women are clients, some are friends, some are women we've only just met. But they all have this in common: they are dynamic, interesting women who have agreed to share with us their insights and secrets to success.
My Name:
Jolie Havens
My Current Job/Company:
Partner & Chair of Health Care Group – Vorys, Sater, Seymour and Pease LLP
My Birthday:
12.19.74
My Work:
I work with health care providers across the industry to navigate the complex and constantly-changing health care regulatory landscape. I do significant work related to provider reimbursement, survey, certification, and accreditation, fraud and abuse compliance, and Affordable Care Act compliance. I love the health care industry – none other like it!
My Passion:
Personally – my sons – they are the sunshine in my life and frequently give me much-needed perspective on life. Professionally – my clients – I get to work with some incredible individuals and providers that put so much good into the world.
My Family:
Cecil (husband of 10 years) and identical twin sons, age 8 – Alexander (my old soul, family peacekeeper, and the third parent) and Nicholas (my natural leader, comedian, and supreme negotiator).
My Hero or Heroes:
My mother, Patricia Havens. She raised me (an only child) as a single parent – she made brave and selfless choices in order to give me the best possible life. She is also an incredible grandmother – always there when I need her, no matter what.
My Escape:
M. Nicholson Hip-Hop Fitness @ Phlex Fitness (in Gahanna). Mike Nicholson and his program are life-changing – feeds my mind, body, and spirit!
My Pet Peeve:
Intolerant/judgmental people – live and let live.
My Indulgence:
Fine dining, spa treatments, and lipstick (you can never have too many).
My Roots:
Humble. Simple. Very happy. Surrounded by extended family. Multiple 20+ year friendships that I treasure to this day.
My Future:
Very bright and amazingly blessed – optimistic and excited to see what happens next!
My Favorite Quote:
One of my favorites: "The thing that is really hard, and really amazing, is giving up on being perfect and beginning the work of becoming yourself." (Anna Quindlen)
My Accessory:
Something animal or reptile print. Wedge heels. Big smile.
My advice to Young Women:
Take time to really get to know yourself – who you are, where you're from, and what you stand for. Define (and redefine) what happiness and success mean to YOU. Own your choices – you don't owe anyone an explanation or apology.
How I Balance it All:
Each day – prioritize, reprioritize, and maintain a sense of humor. Importantly, I, single-handedly, do not balance it all – my life only works with consistent support from some awesome people.