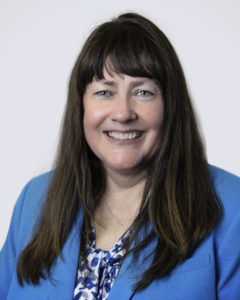 Here at Executive Elements, we like to feature fantastic women we think you should know. Some of these women are clients, some are friends, some are women we've only just met. But they all have this in common: they are dynamic, interesting women who have agreed to share with us their insights and secrets to success.
My Name:
Julie Paler
My Current Job/Company:
IT Service Delivery Director, SVP/ Huntington Bank
My Birthday:
11/11/1963
My Work:
I am the Technology and Conversions Program Director for Mergers and Acquisitions. Currently I'm coordinating and overseeing T&C activities in support of the FirstMerit Bank Acquisition.
My Passion:
My family, my friends.
My Family:
Mike (Loving Husband) and Ben (Wonderful Son – 10).
My Heroes:
My parents (Dale and Eleanor Hunter). They consistently supported family and were always driven to identify for the best answers or solutions. They never gave up.
Two previous Huntington Bank managers in IT, Bev Newton and Donna Lash. They pushed me to think outside the standard boundaries of IT and gain a well-rounded understanding of the banking business.
My Escape:
Someplace warm and sunny where I can relax with family, friends and sometimes by myself. A short term escape is adult coloring books where I can relax my mind at the end of a "crazy" day.
My Pet Peeve:
Distracted drivers (on their cell phone while driving), consistent negativity & not being able to fall asleep when I am tired.
My Indulgence:
Reese's Peanut Butter Cups, YUMMY!
My Roots:
Small town country girl. Family focus. Lifelong friendships. Optimism.
My Future:
Bright and Challenging.
My Favorite Quotes:
I have two…
"Look at a day when you are supremely satisfied at the end. It's not a day when you lounge around doing nothing; it's a day you've had everything to do and you've done it."
~ Margaret Thatcher
"Success is not final, failure is not fatal, it is the courage to continue that counts."
~ Winston Churchill
My Accessory:
Bright color blazers and scarves.
My advice to Young Women:
Never give up in what you believe in, maintain a positive outlook on your life and achievements.
How I Balance it All:
Prioritize, reprioritize and after that juggle well. Accomplished with the support of my husband and wonderful friends!!