Here at Executive Elements, we like to feature fantastic women we think you should know. Some of these women are clients, some are friends, some are women we've only just met. But they all have this in common: they are dynamic, interesting gals who have agreed to share with us their insights and secrets to success.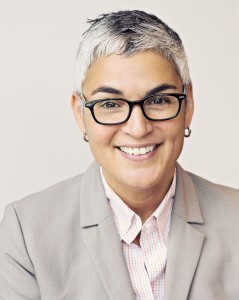 Julie Presas
My Current Job/Company:
General Counsel & VP of Legal Services at OCLC
My Birthdate:
08.23.1967
My Work:
Leading the corporate legal function at OCLC, a worldwide library cooperative, providing services and research to improve access to the world's information. Regardless of what the day brings, I just love this job!
My Passion:
First and foremost, running. I also love being a lawyer (I'm a bit of a workaholic).
My Family:
Several BFFs
My Heroes:
Ted Turner, media mogul & philanthropist
Kathrine Switzer, first woman to run the Boston Marathon as a numbered entry (5 years before women were officially allowed to compete in it)
My Escape:
Anytime I get out for a run
My Pet Peeve:
Adults who ride their bicycles on the sidewalks

My Indulgence:
Craft Beer (special affinity for IPAs)
My Roots:
Big family from Toledo, Ohio
My Future:
Active, continuing to be energized by tough challenges, perhaps another sub four hour marathon
My Quote on Life:
"Now bid me run, and I will strive with things impossible." (William Shakespeare, Julius Caesar)
My Accessory:
Fitbit Flex
My Advice to Young Women:
Under-promise and over-deliver
How I Balance it All:
I require very little sleep