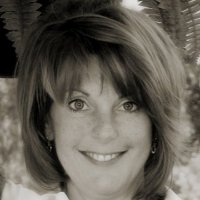 Karyl Brown
My Current Job/Company:
Director, Risk and Regulatory Administration at H. D. Smith in Springfield, Illinois
My Birthdate:
July 15th, 1965
My Work:
Regulatory compliance for a national pharmaceutical wholesaler.   I develop process improvements, controls and collaborative  customer solutions!
My Passion:
My Family and Ohio State Football
My Family:
My best friend and soul mate, Dave; daughters Kennedy [16] and Lyndsey [13]
My Hero:
My dear friend who has been living with stage 4 breast cancer since June 2004!  She is such an ongoing inspiration.
My Escape:
Curling up with a blanket, a good book and a glass of wine! The beach is nice too:)
My Pet Peeve:
A lack of accountability and poor customer service
My Indulgence:
Naps
My Roots:
Blue Collar/humble
My Future:
Full of unknown opportunities
My Love:
Faith, family and friends
My Favorite Movie:
Top Gun
My Quote on Life:
Character is who you are when no one is watching!
My Accessory:
I love pearls
My Mentor/Coach:
I often rely on the advice from several friends who are wiser than I am!
My Advice to Young Women:
Be confident and accountable.  Believe in yourself and your ideas.  Never underestimate the power of girlfriends, so take time now to develop these friendships!   Learn how to have non-electronic conversations and relationships (a.k.a., real face to face conversations!)
How I Balance it All:
My faith keeps me grounded.