Here at Executive Elements, we like to feature fantastic women we think you should know. Some of these women are clients, some are friends, some are women we've only just met. But they all have this in common: they are dynamic, interesting gals who have agreed to share with us their insights and secrets to success.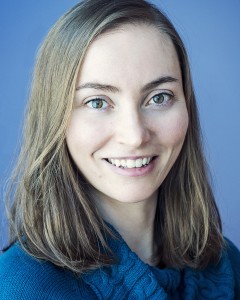 Kate Underwood
My Current Job/Company:
Executive Assistant to President/National Church Residences
My Birthdate:
9/22/80
My Work:
I assist the President and other SVPs at National Church Residences. I work as a liaison with the board and ensure all of the details are taken care of so we can leverage their time, talent and energy to help steer our organization and strategically plan for future endeavors.
My Passion:
My family, my faith, my relationships and anything that I invest my time in.
My Family:
Chris (he's the one who keeps me grounded), Alex (my strong and playful "sun" – 3-year-old son), Sadie (my ray of sunshine – 4-month-old daughter)
My Heroes:
I have so many – my parents, my husband, and my friends all inspire me in some shape or form.
My Escape:
Time off the clock, mountains, fresh air and hiking some amazing trails.
My Pet Peeve:
Drivers who are in a hurry
My Indulgence:
An Audrey Hepburn flick, a date night with my husband or a day at home with my kids.
My Roots:
Adventurous, nomadic Missionary kid who has tromped all over the world and seen lives changed by God's love. I live a very rich life!
My Future:
Unknown, but positive and an adventure!
My Quote on Life:
"A good name is more desirable than great riches, to be esteemed is better than silver or gold" – Proverbs 22:1
My Accessory:
I love dramatic necklaces and lipstick
My Advice to Young Women:
Don't waste your time with jealousy or envy; it's a dead-end street. Don't take yourself too seriously and laugh as often as possible. Know that you'll make mistakes, own up to them and work to do better next time. Forgive people who hurt you, then strive to love and be kind to everyone. Always be true to yourself and live on purpose.
How I Balance it All:
Lots of prayer, choosing to be grateful for what I have and surrounding myself with exceptional people who love and inspire me every day.