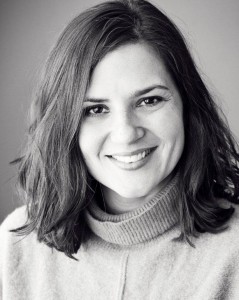 Here at Executive Elements, we like to introduce you to fantastic women we think you should know. Some of these women are clients, some are friends, some are women we've only just met. But they all have this in common: they are dynamic, interesting people who have agreed to share with us their insights and secrets to success.
Katie Matney
My Current Job/Company:
Director of Development at the Women's Fund of Central Ohio
My Birthdate:
01.13.77
My Work:
I work with the community to create gender equality and influence for women and girls here in central Ohio.
My Passion:
My family, my friends, my community and my work
My Family:
Chris (my husband), Maddy, Ben and Sophia (my wonderful and hilarious children who keep me grounded). Also, my parents, my sister and my extended families.
My Heroes:
My parents and my grandparents. They have worked hard to show me what is possible with a lot of hard work and dedication. I am so grateful for their examples.
My Escape:
On a Sunday hike with my family taking the time to explore the great outdoors and reconnect with each other before a busy week.
My Pet Peeve:
People who don't take accountability for their actions.
My Indulgence:
Wine. Chocolate. Pinterest!
My Roots:
y Family. My Friends. My Faith.
My Future:
Looking good!
My Quote on Life:
"Do not judge me by my successes, judge me by how many times I fell down and got back up" – Nelson Mandela
My Accessory:
My diamond earrings. I got them from Chris the first Christmas we were married and wear them every day.
My Advice to Young Women:
Don't feel like you have to have life figured out. Give yourself permission to evolve.
How I Balance it All:
I am committed to getting a good night sleep every day. 7 hours at the minimum. I find that when I am rested, there is nothing I can't handle!