Each week, we feature a fantastic new woman we think you should know. Some of these women are clients, some are friends, some are women we've only just met. But they all have this in common: they are dynamic, interesting gals who have agreed to share with us their insights and secrets to success.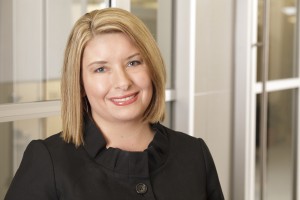 Kristin Mack Deuber
My Current Job/Company:
President, Kristin Mack Deuber, LLC
My Birthday:
August 23, 1975
My Work:
I help companies and people manage their reputations through smart public relations and marketing strategies.
My Passion:
Helping connect people and giving back to my community and my profession.
My Family:
My husband of almost 5 years, Christian, and our dog Kadi.
My Heroes:
I don't have just one person who is my hero. I believe there is something to admire about almost everyone you encounter.
My Escape:
Traveling, especially along the California coast.
My Pet Peeves:
People who are too afraid to be honest with others or themselves.
My Indulgence:
Wine and coffee
My Roots:
While I grew up in northeast Ohio, Columbus is truly my home.
My Future:
I used to think I had to have it all planned out but being open to new possibilities is much more rewarding and exciting.
My Love(s):
My girlfriends – I don't know what I would do without them!
My Movie:
Woody Allen movies – I can wait to see "To Rome with Love" this summer.
My Quote on Life:
Stop wishing. Start doing.
My Accessory:
Purses
How I Balance it All:
Focus, prioritization and surrounding myself with people who support and share my dreams.
My Advice to Young Women:
Work really hard and be nice to people and amazing things will happen.