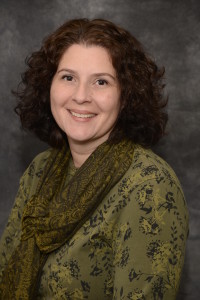 Here at Executive Elements, we like to feature fantastic women we think you should know. Some of these women are clients, some are friends, some are women we've only just met. But they all have this in common: they are dynamic, interesting women who have agreed to share with us their insights and secrets to success.
My Name:
Laura Berger
My Current Job/Company:
Director of Development/Ethiopian Tewahedo Social Services
My Birthday:
02.15.72
My Work:
ETSS helps new arrivals from all countries establish roots and gain self-sufficiency in Central Ohio. My role as Director of Development is to diversify revenue streams, manage grants, and coordinate the strategic development of the agency.
My Passion:
Giving a voice to people who are unable to speak for themselves.
My Family:
Waad (Husband), Matthew age 16, Nathaniel (Nate) 14, Emily 13 and Rose 5.
My Hero or Heroes:
People with disabilities are my heroes.
My Escape:
My parents' beach house in Florida.
My Pet Peeve:
People who say I can't.
My Indulgence:
Donuts.
My Roots:
Parents from New York. Born in Columbus. World traveler, like grandma.
My Future:
I see a Disney cruise in my future.
My Favorite Quote:
"It takes a village." Hillary Clinton
My Accessory:
Either a designer purse or one from Goodwill.
My advice to Young Women:
Find your strengths and don't be afraid to use them. Follow your passion.
How I Balance it All:
I take bubble baths, give hugs, and enjoy the little things.