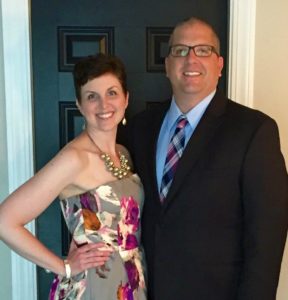 Here at Executive Elements, we like to feature fantastic women we think you should know. Some of these women are clients, some are friends, some are women we've only just met. But they all have this in common: they are dynamic, interesting women who have agreed to share with us their insights and secrets to success.
My Name:
Lauren Kowalski
My Current Job/Company:
First Grade Teacher/Upper Arlington City Schools
My Birthday:
11-14-78
My Work:
I am blessed to teach sweet first graders. Each day brings a new challenge and new reward, but most especially the opportunity to see the world through the eyes of a child.
My Passion:
My family and friends, Breast Cancer awareness, education and educational policy.
My Family:
Deryl (my husband), Jack (3rd grader), Emma (1st grader), Mia (pre-schooler), and Archie (our 1 year old black lab).
My Hero or Heroes:
My mom and sisters are all strong women who have been handed tough challenges in both their personal and professional lives. I need to look no further for role models of perseverance, courage, and determination.
My Escape:
I love the beach, but I'm happy to settle for a good book!
My Pet Peeve:
People who choose to be unkind and choosing to not use manners.
My Indulgence:
The Starbucks drive-through.
My Roots:
Family first, loyal friendships, hard work.
My Future:
Healthy and happy.
My Favorite Quote:
"You must be the change you wish to see in the world." (Mahatma Gandhi)
My Accessory:
I love scarves and my mantra band bracelets.
My advice to Young Women:
You get out what you put in, work hard and you can do anything you set out to accomplish.