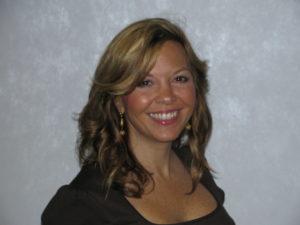 Here at Executive Elements, we like to feature fantastic women we think you should know. Some of these women are clients, some are friends, some are women we've only just met. But they all have this in common: they are dynamic, interesting women who have agreed to share with us their insights and secrets to success.
My Name:
Laurie Aquilina
My Current Job/Company:
Director of Sales/Spectrum Reach
My Work:
I'm a coach, mentor, talent developer, and hands-on leader whose primary focus is dedicated to the development of a sustainable culture of excellence. I thrive on preparing a team culture that is foundationally prepared for organizational change, restructuring and continued growth. As Director of Sales, for Spectrum Reach, I am recognized as a leader of change and sustainable growth. With the ability to quickly assess talent, structure, workflows and go to market strategies, I work expediently to lead a team through required change while keeping them focused performance standards and measures.
My Passion:
My faith, my family, my friends.
My Family:
Bill Carmean (husband – kindred soul & confidante); Luce' my golden retriever.
My Hero or Heroes:
My mother. I learned from her you can do and be anything you want. When life brings you lemons make lemonade.
My Escape:
I love any beach but my heart and soul is in Tuscany, Italia.
My Pet Peeve:
People that are disrespectful of others. People that don't take responsibility for their actions and play the victim role.
My Indulgence:
Shopping and travel.
My Roots:
Italian roots made up of faith, family, love, loyalty and happiness
My Future:
Filled with light in my life, faith bound, great health, helping people and travel.
My Favorite Quotes:
"No man is a failure who has friends" ~It's a Wonderful Life
"What would you do if you knew you couldn't fail?"
My Accessory:
A smile and shoes.
My advice to Young Women:
Love yourself, be kind to yourself, forgive yourself and be confident in yourself!
How I Balance it All:
I don't balance as well as I need to. I check in with myself and ask, what am I missing?