Here at Executive Elements, we like to feature fantastic women we think you should know. Some of these women are clients, some are friends, some are women we've only just met. But they all have this in common: they are dynamic, interesting gals who have agreed to share with us their insights and secrets to success.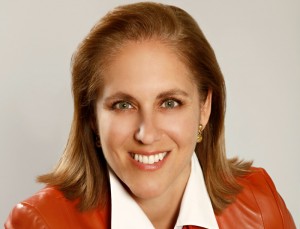 Lisa Stein
My Current Job/Company:
CEO/Founder, Revolutions Inc.
My Birthdate:
06/11/1962
My Work:
I lead a team of people who are revolutionizing the Home Medical Equipment industry. We are reinventing the business model and getting better product to people, faster, and less expensively.
My Passion:
Right now, there are two things that drive me: Raising great kids and creating change when a situation is static or broken. I am always interested in what is "next" and how it can be improved. And next year: I plan to grow great tomatoes (along with great kids!)
My Family:
Craig, my husband of 30 years, and our great boys Canon Jake (19) and Peter (16), who make me laugh every single day.
My Heroes:
Elon Musk for dreaming big, my dear friends for continuously loving me despite my many flaws, and the all the women who make it look so much easier than it really is.
My Escape:
Travel….anywhere without a McDonalds, which is a rule for most family travel. I want to go somewhere that reminds us what life is about when you strip away all the structure, physical and social, that humans have invented.
My Pet Peeve:
It used to be cigarette smoke but thank goodness that is nearly a thing of the past! I'm more tolerant now and have fewer pet peeves, and only silly meaningless ones, like mispronouncing "espresso." No x, folks.
My Indulgence:
Massages and sleeping in on Sunday morning. Years of weekend soccer games have made Sunday morning in bed a real treat.
My Roots:
I am blessed with wonderful parents who let us make lots of mistakes and live our own lives. They are still my greatest cheerleaders, and I only hope that I am the same crazy cheerleader for my own kids.
My Future:
I'll always work at building something new, but once my kids are grown, I'll do that work from many different places. I want to experience a broader range of cultures and see more of the world before it is one homogenous inter-connected network. And always, be working on helping something to grow, be it a business or people.
My Quote on Life:
"We go out of this world with nothing but the sum total of our actions. Make sure you are comfortable owning all of your actions."
My Accessory:
Love a great scarf. When I feel schlubby….a scarf is my go to pick-me-up.
My Advice for Young Women:
It is not hard to have it all, but it is impossible to have it all at once. Be okay with knowing that not all elements of your life can be balanced at all times. When my kids and my business were both young, that is all I could manage. No boards, no community work, no volunteering…and no guilt. I wrote checks and did what I could do. Now that my kids are older and my business has matured, I serve on boards and try to spend more time mentoring…..and still write checks because that is sometimes my highest and best use. Get to it all, but don't try to do it all today!
How I Balance it All:
See above. And I try to remind myself, I never regret spending more time with my kids, my husband, and my friends.