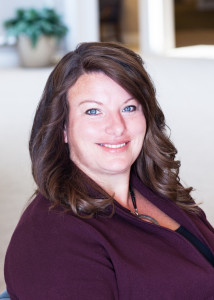 Here at Executive Elements, we like to feature fantastic women we think you should know. Some of these women are clients, some are friends, some are women we've only just met. But they all have this in common: they are dynamic, interesting women who have agreed to share with us their insights and secrets to success.
My Name:
Lori Mahood
My Current Job/Company:
Business Systems Analyst Specialist Senior, American Electric Power
My Birthday:
08.05.1970
My Work:
At American Electric Power I  partner with business units across Corporate AEP to develop technology plans that align with business strategies. As a result, we develop prioritized multi-year forecasts and business cases to ensure proper utilization of budget in a fashion that ensures achievement of corporate goals.
My Passion:
Inspiring others (family, friends, teens, co-workers). Living with purpose.
My Family:
Robert (husband of 25 years), Katie (newly engaged oldest), Karleigh (courageous and driven teen), and Trace (athletic pre-teen)
My Hero or Heroes:
My father, who allowed me to be his shadow growing up and always worked very hard for our family while keeping a great sense of humor.
My Escape:
Running is my escape, especially when I take my dogs. It makes me feel powerful, successful and full of energy.
My Pet Peeve:
Negativity and the inability to seek joy in daily life.
My Indulgence:
Starbucks and buying exercise clothing and accessories.
My Roots:
My father was a coal miner and my mother was a stay-at-home mom who juggled side jobs that matched our school schedule. My sister and I were the first of our family to go to college. We were always encouraged to invest in an education to become self-reliant and independent.
My Future:
I look forward to a future where I am leading and inspiring people, and living life with integrity.
My Favorite Quote:
"Everything can be taken from a man but one thing: the last of the human freedoms—to choose one's attitude in any given set of circumstances, to choose one's own way."
― Viktor E. Frankl, Man's Search for Meaning
My Accessory:
Fitbit Surge, I love that it tracks my health but also serves as a running watch.
My advice to Young Women:
Believe in yourself. Define your values and live by them.
How I Balance it All:
Making health a priority ensures stress management while allowing me to be a positive role model for my children. They see that I am able to work hard and play hard.