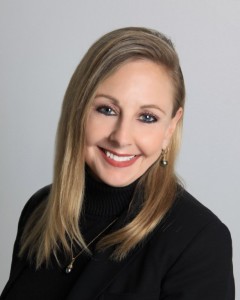 Here at Executive Elements, we like to feature fantastic women we think you should know. Some of these women are clients, some are friends, some are women we've only just met. But they all have this in common: they are dynamic, interesting women who have agreed to share with us their insights and secrets to success.
My Name:
Lorraine Stelzer
My Current Job/Company:
CBRE/ Director of Asset Services
My Birthday:
Undisclosed
My Work:
Oversee all aspects of Asset Services for CBRE's portfolio of commercial, industrial, office, retail and medical properties in Central Ohio. Responsible for new business development and overseeing operational activities, budgeting, client relations, and management reporting.
My Passion:
My family, my home, my friends and my career.
My Family:
Larry (Supportive Husband), Jessica (Beautiful Daughter- 13), Larry (Awesome Son – 11) and cats Teddy and Charley.
My Hero or Heroes:
My Mother and my Father (Jean and Don – I have been blessed to have had such wonderful parents).
My Escape:
Running and Gardening.
My Pet Peeve:
Not being kind and giving up too easily.
My Indulgence:
Wine or beer.
My Roots:
Great family, lots of humor and helping each other out.
My Future:
Rewarding, fulfilling and new adventures.
My Favorite Quote:
The Serenity prayer
God, grant me the serenity to accept the things I cannot change,
The courage to change the things I can,
And the wisdom to know the difference.
My Accessory:
Fashion.
My advice to Young Women:
Take chances and have confidence in yourself.
How I Balance it All:
Time management skills, discipline, prioritization and The Serenity Prayer.