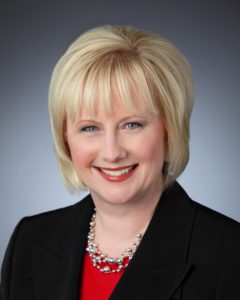 Here at Executive Elements, we like to feature fantastic women we think you should know. Some of these women are clients, some are friends, some are women we've only just met. But they all have this in common: they are dynamic, interesting women who have agreed to share with us their insights and secrets to success.
My Name:
Mary Lynn Foster
My Current Job/Company:
Regional Chief Executive Officer – The American Red Cross
My Work:
I help prevent and alleviate human suffering in the face of emergencies by mobilizing the power of volunteers and the generosity of donors.
My Passion:
My family, friends and community!
My Family:
Art (my husband and love of my life), Artie (my amazingly creative 24 year old son) and Allison (my incredibly compassionate 21 year old daughter)
My Hero or Heroes:
My husband who is always my raving fan 24/7 ever since we started dating in high school; my Mom, Carol and my Godmother, Mercedes (sisters) who are both now deceased but instilled in me a hard driving work ethic and belief that I can do anything I set my heart to
My Escape:
Our cabin located in the woods of Northern Michigan, at night star-gazing in front of a bonfire
My Pet Peeve:
The word "No"…there is always a place to get to "Yes"!
My Indulgence:
A single dark chocolate covered cherry…..simply the best!
My Roots:
Humbly live by the Golden Rule!
My Future:
The best is yet to come!
My Favorite Quote:
Foster Family Motto: You are strong, smart and never quit!
My Accessory:
A bright, happy smile! 
My advice to Young Women:
You can do anything you set your mind to and don't hesitate to ask for help along the way!
How I Balance it All:
Through my amazing family support network and list of daily priorities