Here at Executive Elements, we like to feature fantastic women we think you should know. Some of these women are clients, some are friends, some are women we've only just met. But they all have this in common: they are dynamic, interesting gals who have agreed to share with us their insights and secrets to success.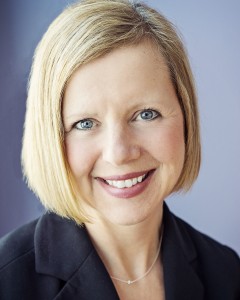 Michele S. Gregory
My Current Job/Company:
Senior Vice President, Development/Children's Hunger Alliance
My Birthdate:
04.30.69
My Work:
At Children's Hunger Alliance, I have the pleasure and awesome responsibility for the coordination of development and marketing function areas, including all aspects of annual/major gifts fundraising, special events, grants, volunteer management, marketing/communications, and media relations.
My Passion:
My family, my work, sports and recreation activities (as both an active participant and passive observer) and baking.
My Family:
Chip-my patient husband; Olivia Grace (13) and Sydney Faith (8)-my smart and sweet daughters; Jack (3)-my energetic black lab.

My Hero:
My mother, Sandy Kawa. She lived by the following motto: Always try your best but be sure to have FUN along the way!
My Escape:
A long, solitary run – by water if at all possible.
My Pet Peeve:
Negative people and saying in an email what is better said face-to-face.
My Indulgence:
Good wine. A warm fire. A good book.
My Roots:
My mother raised my three siblings and me after my parents divorced and made it a point to stay connected with our extended family. My fondest memories as a young child are of spending time in the kitchen with my grandmothers or on the New Jersey shore with my aunts and uncles.
My Future:
Long-lasting and full of opportunity!
My Quote on Life:
I have two that I like….
"I can't think of many things more attractive than a beautiful person whose beauty isn't what actually attracts you." – Dau
"May my heart be kind, my mind fierce and my spirit brave." -Anonymous
My Accessory:
Plaid winter coat, felt hat and aviator sunglasses
My Advice to Young Women:
Train your mind to see the good in everything – it is there; just be patient and keep looking.
How I Balance it All:
I am learning as I go along….some days are easier than others. I do know that taking time to take care of myself each day, whether it be through an intense workout at the gym, game of Uno with my daughters, a cup of coffee, listening to my husband strum his guitar or a conversation with a good friend or colleague, it makes a difference in how I feel and how I see the world.