Each week, we feature a new woman from our growing community of dynamic professionals. If you know someone who should be featured, contact us!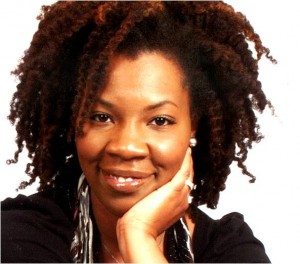 Naila (pronounced ny-EE-lah) Chauncey Hughes
My Current Job/Company:
My company is called Spirit Syrup. It's a woman-centered life coaching company that offers one-on-one sessions, workshops and restorative retreats.
My Birthdate:
July 29th.
My Work:
My work inspires me. Every day I get to meet and support women seeking a life aligned with the bigness of the dreams and talents. It lifts me.
My Passion:
Freedom from "shoulds." Laughter. A cute pair of heels. Passport required travel. Road trips. Moments when my husband feels more like my boyfriend.
My Family:
Given: My mum (Carole), sister (Michele), my aunts, uncles and cousins.
Chosen: My husband (Kennon), Lu (bestie), Robin (too big for words), Tootsie and Pretty (step-cats)
My Heroes:
Mum, my grandmother Iris, my sister and Oprah.
My Escape:
Nature. Books. Laughter.
My Pet Peeve:
Late breaking news reports that interrupt my favorite TV shows.
My Indulgence:
Apple pie with ice cream. Crème brûlée.
My Roots:
Love, determination and the guidance of family. Toronto. Guyana. Virginia. Anansi. Classic House and Calypso music.
My Future:
My future will be the kind of thing postcards are made of. It will be a collection of pictures of people and places from all over the world and the Spirit Syrup workshops done there. I hope there will be letters from attendees that say "Thank you. Your workshop changed my life."
My Loves:
Me. Kennon. Family. Babies. Fun.
My Movies:
The Matrix. Crouching Tiger Hidden Dragon.
My Quote on Life:
"You cannot pretend to be less than you are." Oprah.
My Accessories:
Bangles and bracelets.
My Advice to Young Women:
Give yourself permission to celebrate the bright light that you are. Do not dim your light for anyone.
How I Balance it All:
This is a work in progress. I listen to my body and my heart.