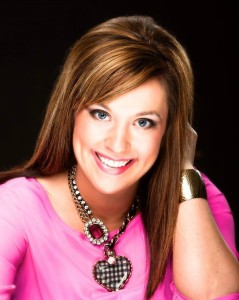 Here at Executive Elements, we like to introduce you to fantastic women we think you should know. Some of these women are clients, some are friends, some are women we've only just met. But they all have this in common: they are dynamic, interesting people who have agreed to share with us their insights and secrets to success.
My Name:
Nellie Krumlauf
My Current Job/Company:
President & Founder of Nellie's Catwalk for Kids (NC4K)
My Birthday:
8.27.90
My Work:
I am blessed to raise funds and awareness for kids and teens battling cancer. NC4K focuses on helping make life a little easier for kids and teens battling cancer. We support each family's financial and emotional needs through assistance with house payments, grocery cards, gas cards, Christmas presents, family nights out and everything in between. We are known for our signature fashion show, which brings more then 5,000 people from the community together to support our cause. I enjoy spending time at local schools, sharing my personal story. I love to motivate and inspire young leaders to connect their passion to their purpose.
My Passion:
My family, kids and teens battling cancer, young leaders.
My Family:
Jared (My fiance), Tini (Fur baby, toy poodle).
My Hero or Heroes:
My Grandmother, Goldie, and Eden-the first girl I met battling cancer, from New Albany, Ohio. Also, every child going through treatment for cancer and all of the children who have survived cancer.
My Escape:
Vegas, the beach or the spa—I cannot bring my laptop to these places!
My Pet Peeve:
People who do not dream big and uncancelled minutes on a microwave.
My Indulgence:
Happy hour with a girlfriend.
My Roots:
Dream big, never give up, work hard, play harder, smile, stay grounded, give to others.
My Future:
Building an amazing life filled with laugher, memories and impact.
My Favorite Quote:
"The ones crazy enough to think they can chance the world are the ones that do." -Steve Jobs
My Accessory:
Scarfs, coffee, jewelry, Tini (my toy poodle).