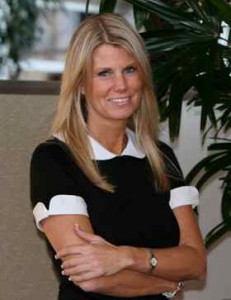 Each week, we feature a new woman from our growing community of dynamic professionals. If you know someone who should be featured, contact us!
Nicole Shiring
My Current Job/Company
Director, HR – McGraw-Hill Companies
My Birthdate
02.05.72
My Work
I partner with senior leaders to achieve corporate goals and objectives. I help managers be more effective leaders and I am passionate about trying to make things better!
My Passion
My children and all of their passions… plus my work. I do really enjoy helping people. I also am passionate about having a healthy life style.
My Family
Gary (the very significant other), Caden (almost 9), Colby (almost 7), Rocco (the dog), Max (the hamster) and Snappy (the hermit crab)
My Heroes
My parents. My dad always pushed me hard to do better. My mom taught me to be true to myself.
My Escape
The beach, my boat, or my backyard on a sunny day!
My Pet Peeve
Laziness drives me crazy!
My Indulgence
Pasta, key lime pie and red wine
My Roots
Two parents, one sister, a few dogs. Living all over the country and ultimately relying on each other.
My Future
I don't know for sure. What I do know is that my children will always come first, I will always push for things to be better, and I will always strive to be as healthy as I can be, while still indulging every now and then!
My Love
My children
My Movie
Casablanca – I love the fairy tale of it all and one day I hope to travel that region
My Quote on Life
Everything that irritates us in others can lead us to a deeper understanding of ourselves – Carl Jung
My Accessory
Shoes, I have lots!
My Advice to Young Women
You can do anything you want to do and don't let anyone tell you anything different because they are wrong! Find people who believe in you and let them help you!
How I Balance it All:
Lists, lists and more lists! I have a list of all my lists. Seriously… realizing that sometimes things have to give so when you have to pick and choose, pick and choose wisely around what you value most. Some things just have to wait.