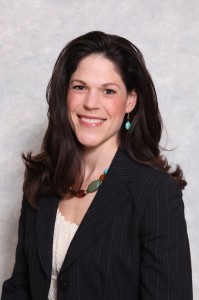 My Name:
Rachel Caviness
My Birthdate:
08.24.76
My Family:
Lane (Husband), Jacob (Son-4)
My Current Job/Company:
President/International Financial Group of Columbus
My Work:
I run and manage a recruitment and consulting firm that places senior-level finance and accounting professionals in full-time positions and consulting assignments.
My Passion:
My family, my home, travel.
My Hero:
My grandmother. Her legacy of love, hard-work and mind-over-matter lives on for generations in my family.
My Escape:
Quiet time with my husband spent mapping out our dreams.
My Pet Peeve:
Laziness
My Indulgence:
Wine & Coffee
My Roots:
"Perfect is close enough" and "I love you because you're you" was the mantra.

My Future:
More of what I have today — a happy family, a successful business, an attitude of service.
My Love:
Being unexpectedly moved by a song or something in nature. I can feel the energy it provides me running up my spine.
My Movie:
Pretty Woman. It's got a rags-to-riches storyline, love, beautiful clothes, jewelry, and a prince rescues her at the end…what could be better?
My Quote on Life:
"Insanity is doing the same thing, over and over again, but expecting different results." -Albert Einstein
My Accessory:
Coats
My Advice to Young Women:
You can't change who you are, and why would you want to anyway? You can, however, learn to identify, harness and extrapolate your strengths while at the same time identifying, harnessing and mitigating your weaknesses. It's easier said than done, so start the process today.
How I Balance It All:
Surround yourself with people who love you…people who support and share your dreams. Those people will move mountains for you by taking things off of your plate, encouraging you to take breaks, and making sure you find time for yourself.